Larnaca's Metropolis is opening its doors at the end of July as retailers set up their stores in the first shopping mall for the wider region.
Construction of the new Metropolis Mall, near Larnaca General Hospital, is moving ahead at a rapid pace, to open on 29 July, after its scheduled opening at the end of 2020 was postponed due to a slowdown caused by coronavirus restrictions.
The €60 mln mall is being built on land belonging to the Cyprus Church, located behind Larnaca's military training camp (KEN) and opposite the new GSZ Stadium parking lot.
South Africa-based Acsion Group, founded by Cypriot Kyriakos Anastasiades, obtained construction permits for a 39,000 sqm shopping centre.
Metropolis will house over 100 stores, restaurants, cafes, AlfaMega supermarket, and 1,530 parking spaces to facilitate shoppers.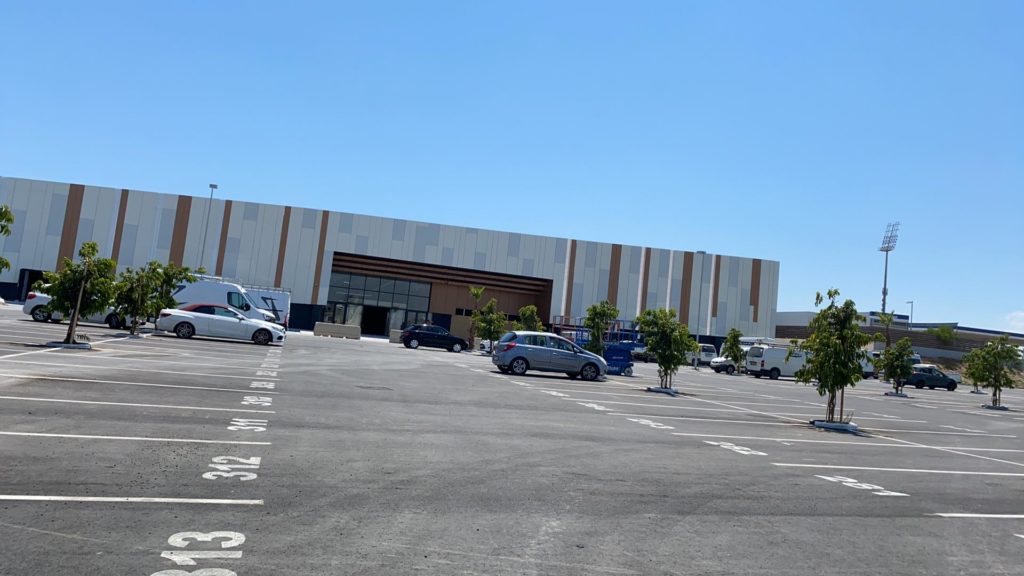 The project created 750 jobs in the construction phase, and 1,400 staff will be permanently employed at the mall.
A total of 138 stores have taken up their spot in Metropolis Mall, including some well-known brands such Tommy Hilfiger, Calvin Klein, Starbucks, and McDonald's.
Some of the biggest names on the island, such as Zara, Public, Mango, join brands such as KIKO MILANO, KIABI HIMI VOQUE, opening their first stores in a Cyprus mall.
Metropolis Mall is single-level and has six different entrances helps to avoid congestion, offering easy access for people and families with mobility difficulties.
More than 700 new trees have been planted, walkways and bike paths have been built around the perimeter, offering shoppers a different experience.
The mall also has a covered dining area, hundreds of benches inside and out, and a playground offering families various entertainment options.