The air defence exercise TALOS 2021 involving the French Air Force was successfully completed on Tuesday with the participation of Cyprus' National Guard.
Joint manoeuvres took advantage of the nuclear-powered French aircraft carrier Charles de Gaulle operating in the wider region of the Eastern Mediterranean.
The exercise's scenario concerned the entry of two formations of Rafale fighter aircraft flying at low altitude to attack military installations of the National Guard, the Defence Ministry said.
"The main purpose of the exercise was to evaluate the response of the Republic of Cyprus' air defence system and train the personnel of the National Guard in realistic conditions," said the ministry statement.
"Through this joint activity, the personnel of the National Guard and the French Forces are co-trained.
"At the same time, the exchange of knowledge and experience in the field of aviation is considered particularly important."
TALOS is part of the implementation of the Bilateral Defence Cooperation Program between Cyprus and France.
It took place within the Nicosia FIR and covered a large area of the Republic of Cyprus territory.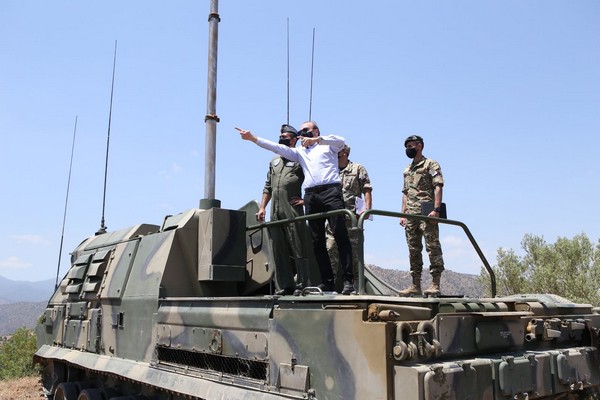 France and Cyprus have bolstered their defence cooperation, and the flagship Charles de Gaulle has docked twice in the last year.
Charles de Gaulle hosts 1,200 sailors, 500 Marines, and about 100 naval officers while carrying 20 Rafale Marine fighter jets all-weather airborne early warning aircrafts 2C Hawkeye, and Caïman and Dauphin Pedro helicopters.
Paris has added interest in keeping the Eastern Mediterranean safe with French energy company Total, along with Italian partner Eni, licensed to drill for oil and gas off Cyprus.
The exercise was attended by Defence Minister Charalambos Petrides, accompanied by the Deputy Chief of General Staff, Lieutenant General Costas Chrysiliou.