Bitcoin is now recognised by a whopping 74% of online respondents in the UK, according to a brand survey analysis by BitcoinCasinos.com.
This is an impressive figure among the leading cryptocurrencies, more than twice that of the second-placed Ethereum, which has a brand awareness rate of 33%.
Dogecoin remains in the third place when it comes to crypto recognition in the UK, with a rate of 32%.
Binance Coin and Litecoin come in close fourth and fifth place, respectively.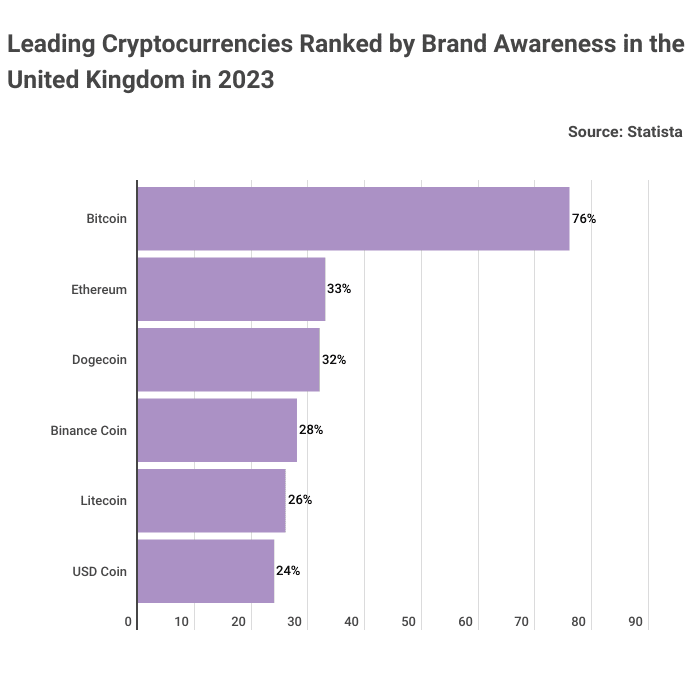 "The recognition of Bitcoin in the United Kingdom has grown exponentially over the past few years, and it's quite amazing to see that the number of people who know what Bitcoin is has doubled since just last year," said BitcoinCasinos' betting expert, Edith Reads.
"With plans for a 'digital pound' currently being considered by the government, there is no doubt that this trend will continue in the coming years."