Amazon has established itself as an eCommerce giant attracting a significant number of shoppers worldwide, resulting in Amazon.com ranking among the top-visited global websites.
According to data acquired by the financial platform Finbold, Amazon.com is the top eCommerce portal and fifth most visited website, with 3 bln total visits as of September. The website also recorded 0.7 bln unique visitors.
Google.com is the world's most visited website with 45.4 bln, while the unique visits stand at 3.1 bln. YouTube ranks second with 14.1 bln with 1.7 bln unique visitors.
Social media giant Facebook ranks third at 11.2 bln visits while the unique visits stand at 1.5 bln. Wikipedia.org is in fourth spot, recording 5.8 bln visitors and 1.4 bln unique visits.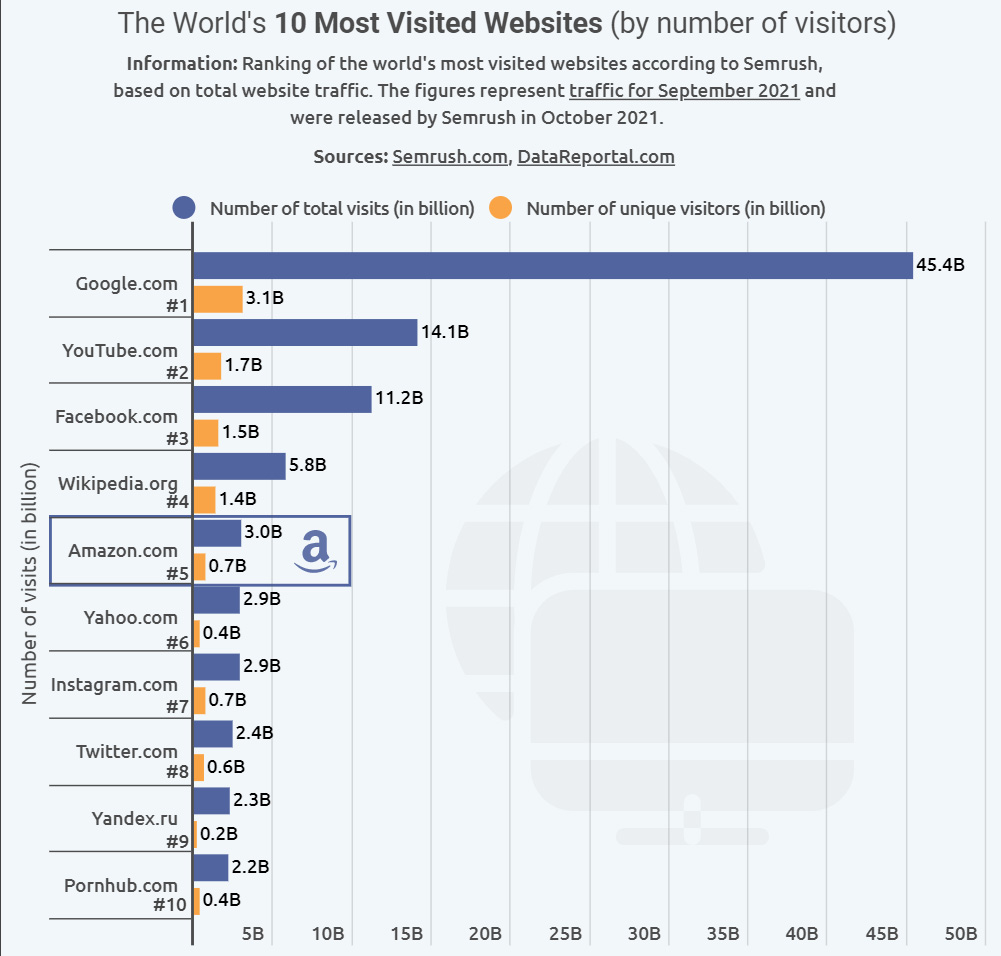 Elsewhere, Yahoo.com lies in sixth spot with 2.9 bln visitors, followed by Instagram.com at 2.9 bln, Twitter.com's 2.4 bln, while Yandex.ru has 2.3 bln and adult content platform Pornhub.com is tenth with 2.2 bln visits.
Online shopping 
The report highlights factors propelling Amazon to rank among the most visited websites in the world.
"Overall, there has been a significant shift towards eCommerce platforms in the wake of the coronavirus pandemic that was characterised by lockdowns," the Finbold report said.
"Consequently, as an established player in the field, Amazon was bound to benefit. The visitors' numbers potentially indicate that Amazon has managed to sustain the users amid changing consumer behaviour."
Moving forward, Amazon will be compelled to keep leveraging on its innovative nature to have the competitive edge in the evolving eCommerce scene.