Construction work to complete Ayia Napa Marina has resumed at a fast pace after COVID-19 lockdown while necessary buildings for its operation have already been delivered.
Placing a great priority on the health and safety of its personnel, M.M. Makronisos Marina said it has taken all necessary measures to protect workers, adhering to all guidelines issued by the authorities for hygiene and social distancing.
Ayia Napa Marina CEO, Stavros Caramondanis, expressed his optimism for the quick restart of the economy and the return of pleasant normality in Cyprus, while also emphasizing the role of personal and corporate responsibility in maintaining a healthy and safe working environment.
Caramondanis highlighted the importance of the resumption of works to complete the marina which will contribute to the revitalization and promotion of Ayia Napa on an international scale.
"Let's not forget that Ayia Napa Marina will not just constitute an exceptional and attractive place to live and have fun, but also, serve as a model of a new, creative and healthy lifestyle, close to the sea and filled with fresh air. It offers the ideal combination of functionality, safety and luxurious comfort."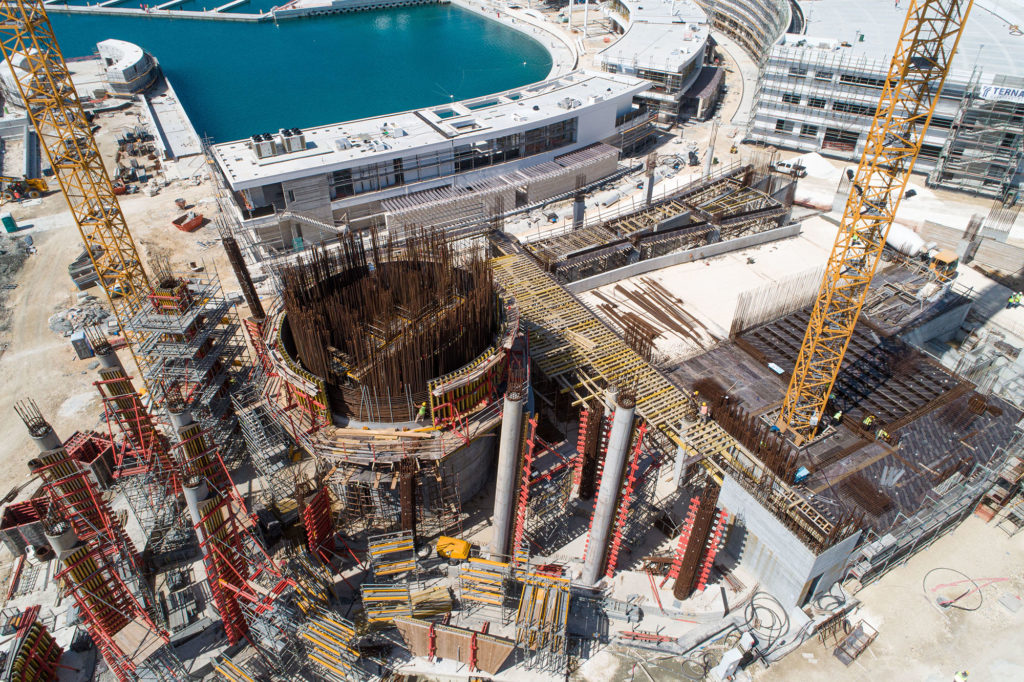 Ayia Napa Marina offers 220 luxury apartments in two towers, 35 luxury villas, a marina with significant mooring capacity and world-class facilities for 600 yachts, a shipyard, and a series of select shops and restaurants offering services and amenities for those living in, and visiting, the marina.
Billionaire Egyptian investor Naguib Sawiris in 2017 launched the €300 mln project in partnership with Cypriot entrepreneur Stavros Caramondanis.
The project, developed by ΜΜ Makronisos Marina and contracted to Terna AE of Greece, will include commercial and residential property of 30,000 sqm and employ 800 people during the construction phase, hiring a further 200 people for its operation.