Cyprus has sunk a ship off the coast of Larnaca to enhance its network of artificial reefs that will develop marine life, while boosting specialised tourism by placing the island on the international map of diving destinations.
The 63m cargo vessel, Elpida ("Hope"), is the fifth and largest ship sunk off the coast of Cyprus, with similar events near Limassol, Paphos and Zygi in recent years, transforming the island into a popular destination for divers.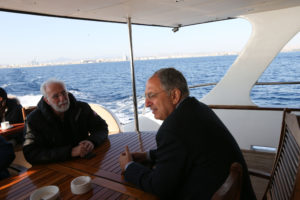 Until now, this specialised form of tourism was limited to the Zenobia, a Swedish cargo ferry with a full cargo of 104 tractor trailers that sank on its maiden voyage in 1980 and lies at a depth of 42m, considered one of the top 10 wreck diving sites in the world.
"The 'Elpida' is the fifth vessel laid on the seabed by the Department of Fisheries and Marine Research, to create artificial reefs in protected areas," Agriculture and Environment minister Costas Kadis said at the ceremony within a few metres of the sunken vessel, as hundreds of curious onlookers watched from the coast.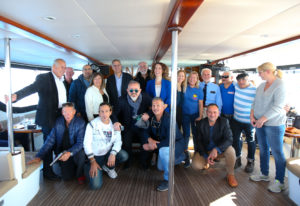 "This is the sixth location designated as a Marine Protected Artificial Reef, which is expected to contribute significantly to the creation of shelters, areas for the development and sustenance of many forms of marine flora and fauna, and mainly fish," Kadis said.
The Department of Fisheries is promoting a programme for artificial reefs with a budget of €2.2 mln as part of the 'Thalassa' programme for 2014-2020.
With coral reefs under threat from climate change, it's hoped that this project will allow marine life to flourish whilst also attracting divers from abroad, Kadis said in a Reuters video interview.
"We are talking about the typical sustainable development project, that contributes to the enrichment and protection of the marine biodiversity…enrichment of the touristic product and the economic activity of the area, in a sustainable way," Kadis said.
The commercial vessel, named Elpida, had been destined for scrap, but instead it will lie 30m below the surface off Larnaca.