In a bid to bolster its image and stop tourists from being ripped off, Cyprus on Friday introduced fixed rates for taxis taking passengers to and from the airport.
The Transport Ministry said the fixed fares for taxi rides to the island's two airports start on March 1.
The fares include urban and rural taxi services with taxi drivers not allowed to charge anything less or more than the fixed rate.
Transport Minister Yiannis Karousos called on taxi drivers to implement the newly set fares "as one of the steps taken to improve the taxi transport sector in Cyprus".
The ministry said the decision aimed to resolve a longstanding problem concerning appropriate information on the cost to visitors, tourists and others who use airport taxis.
"The introduction of fixed rates will increase the credibility of taxi transport thus improving professionalism and increase passenger traffic".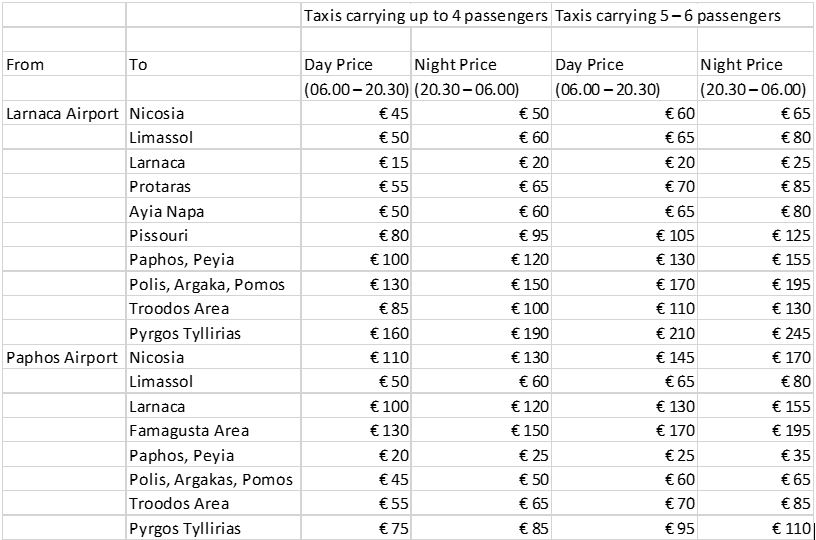 Many have complained in the past of the exorbitant fees charged by taxi drivers picking up at the airport or ferrying tourists flying back home.
Lack of an integrated public transport system also makes people more reliant on airport taxis.
Prices range from €15 to €245 depending on the time of day and distance to or from Larnaca or Paphos airport.
The fares were fixed after the recommendation of the Road Traffic Transport Council, which is made up by the Road Licensing Authority, the Deputy Ministry of Tourism, Communications and Works Department, the Cyprus Chamber of Commerce and Industry, the Road Transport Department.